---
---
News Story
---

Article on page 4 published on Tuesday, 26th May 2020
May 2020 – When Covid-19 pandemic sent shock waves globally with many countries imposing travel bans and restrictions with effort to contain the spread of the pandemic, seafarers were left stranded at sea.
With the help and support from the Consulate of Jakarta and the Indian Government, we were able to repatriate 8 crews back to their hometown safely – Subject to having met quarantine requirements.
---
"We became the first ship management company to have successfully repatriate 8 crews back home safely with fully paid wages prior to disembarkation."
---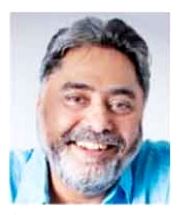 Gill J. S, Director of Asia World Shipping Pte Ltd.
"Our success in repatriating the affected seafarers back to their hometown in Delhi via Jakarta, would not have been possible without the extraordinary support and assistance from the Consulate of Jakarta and the Government of India who ensured a smooth process with immigration clearance and great support to our fellow seafarers knowing the circumstances."
"The emotional well-being of my crew should not be overlooked. They play a crucial role in keeping your business running. Hence, it is an obligation for me to bring them home safely and reunite with their families and loved ones back in India."